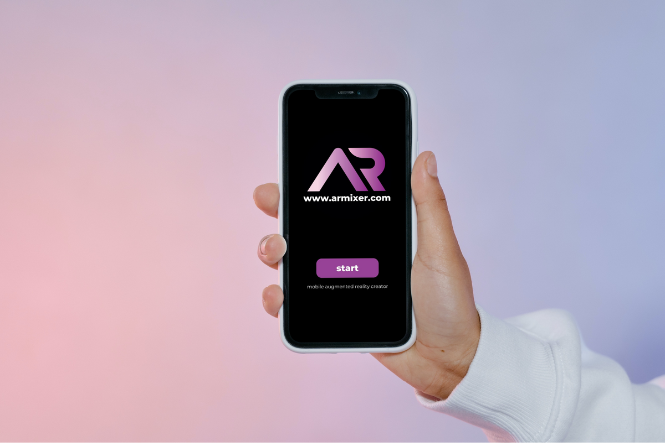 AR technology is evolving thanks to better and better built-in phone cameras and thus becomes available to everyone. Making augmented reality creations using smartphone with the ARmixer app installed is extremely easy and you don't need complicated software and a computer to become an AR creator. It means the app is for everyone to create amazing multimedia effects and put these on the different items! Let's check how it works.
Is it hard to create AR effects?
Of course that NO! Everyone will understand how it works because every part of creating effects is very intuitive. Don't worry – we will get you through, step-by-step.
Where do I put augmented reality?
Everywhere! It can be real-life objects, printed materials, business cards, textiles, on the web, or outdoor architecture. It depends on your creativity. You can put augmented reality effects on every item with characteristic elements on it. This element will be your marker, so make a photo of it and save it. In the ARmixer app, we use marker-based augmented reality for recognition. If you want to spread your knowledge about AR markers, this way, please.
What are the effects of augmented reality?
We have worked hard to create a variety of effects to be used as an attachment to the markers.
Right now you can choose from frame, text, single image or a sequence, video, audio, and extra contact details like email, phone, or address.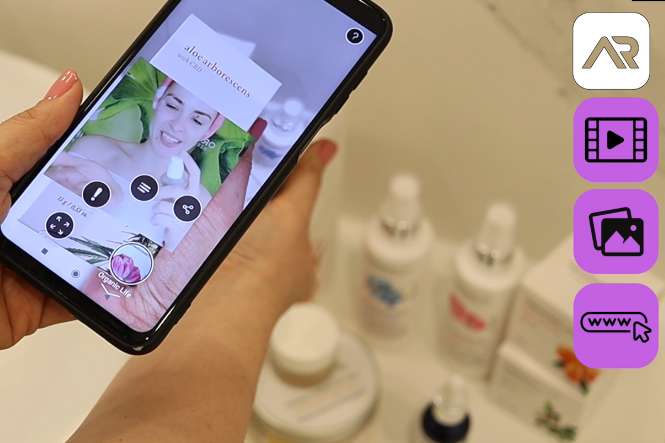 How do I share my AR experience?
You are able to share your creations in a few ways. Everything depends on the status of visibility you choose. It can be public which is straight visible on the creation list in the app. Or private with sharing options sending as a link via popular communicators like Messenger, Instagram, WhatsApp, etc. You can also generate a QR code with your creation. Once scanned with the ARmixer app your art plays to the recipient. Here is more about sharing options.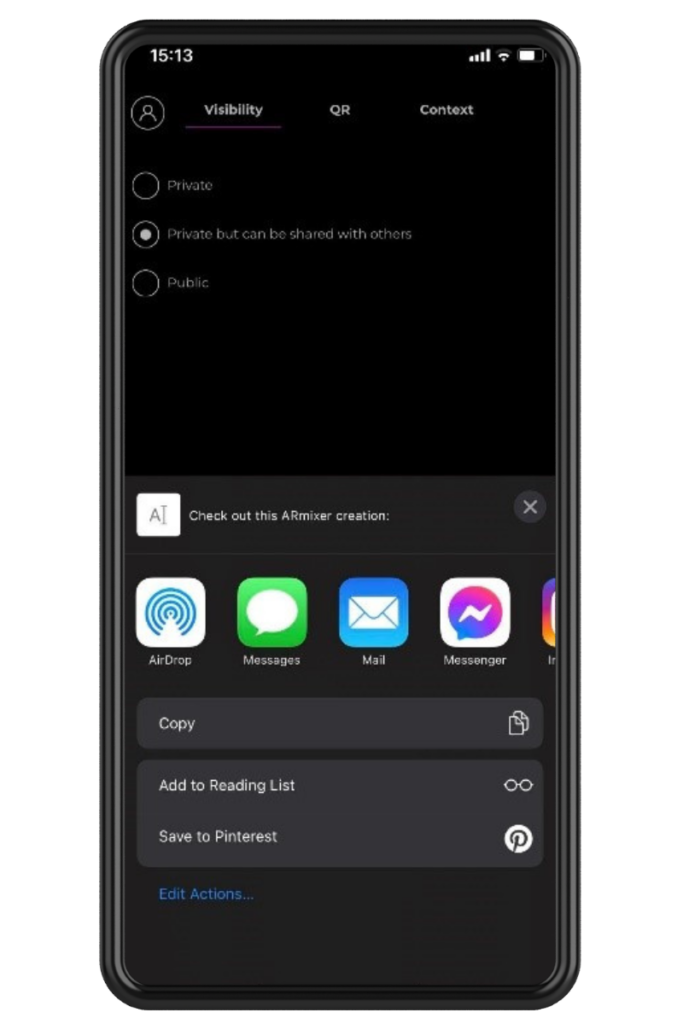 ARmixer app is the first application that allows creating augmented reality effects using only smartphones without designing elements in special platforms for AR creators. This tool is dedicated to every user with basic tech knowledge. It's also a chance for small businesses working on a budget to enhance their marketing and give a chance to create better customers experience using AR technology.
Try the new possibilities for free: