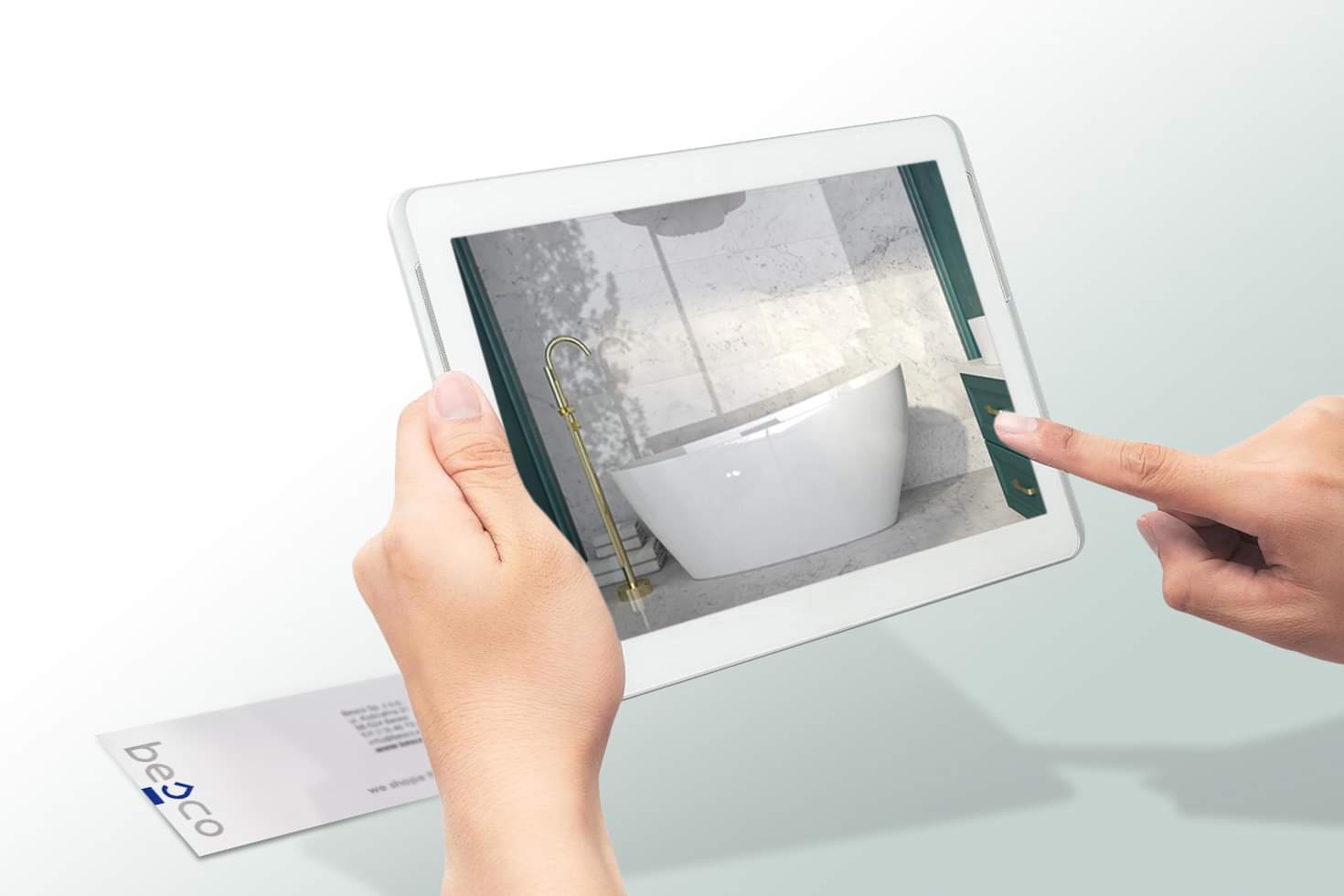 Augmented reality is the easiest possible way to increase your brand recognition in the market and reach new customers. The market for AR business and entertainment applications is growing rapidly. It is estimated that by 2024, the number of mobile AR users will reach 1.73 billion (Source: Statista). They could be your customers. So don't miss the moment.
Technology of possibilities
The COVID-19 pandemic and the problems it causes, especially in building relationships, have forced a digital revolution in many businesses.
Small companies usually have limited budgets for various forms of promotion and sales. Thus, mobile applications using the AR extension are a modern way of communication, advertising and marketing tools that open the door to new opportunities.
Thanks to Augmented Reality, communication can become much more tangible and richer in message. Market expectations show that 70% of consumers believe AR can benefit them. They are also very positive about AR advertising in digital marketing campaigns.
As research shows, the continuous development of augmented reality in the coming years will have an increasing impact on almost all sectors of the economy. Regardless of whether you run a service, production or merchandising business, AR software can support it.
Stay ahead of the competition and stand out!
Did you know that only 15% of retailers are currently using AR (source: BRP Consulting)? This is a huge untapped potential. Especially, that the indispensable advantage of using AR is speed, low cost of data transfer and updates.
The optimal use of the application will allow you to significantly enrich your company's offer and help you gain new markets for goods and services. Although initially the technology was treated as a curiosity and form of entertainment, we can see that it is more and more boldly used in business activities.
The success of many companies proves that advertising in augmented reality is a good direction. It is worth mentioning such applications as L'Oreal YouCam Makeup app which was launched in 2018 and reached 3.5 million downloads only a year after its premiere. Or another successful IKEA Place app that allows IKEA products to be placed virtually in your home. That proves augmented reality advertising has only just begun to gain momentum.
Applications in your price range!
Large (i.e. rich) companies create AR applications under their own brands. But there is nothing to prevent small businesses from having equal access to the possibilities of augmented reality. There are many applications on the market that can be used for specific purposes: presentation of products, services, virtual advertising or in the training, education and HR industries.
At this point, it is worth mentioning the ARmixer application, which was ultimately designed to disseminate brilliant AR solutions in the SME sector (small and medium-sized enterprises). The budget-friendly application is available in the subscription model. You do not need advanced tools to manage it, because it's fully intuitive. All you need is a phone or tablet with Android or iOS.
The application has great potential and possibilities that you can adjust to your needs. Create advertising campaigns, communicate with customers, employees, create virtual manuals and use them for educational purposes. Its use is only limited by your creativity. After downloading and installing the freemium version, you have 30 days to create creations and test ARmixer capabilities.
_____________________________________
𝗙𝗼𝗹𝗹𝗼𝘄 𝘂𝘀 𝗼𝗻:

Instagram

Facebook

YouTube